Promotional RFID Card Sleeve
Description: 
With the fast development of technology, Hackers can now easily access your private information even through your cards. Protect your valuables by having these Promotional RFID Card Sleeve from Eorange.sg 
Many credit cards nowadays have Radio Frequency Identification chips inside which offer convenient contactless scanning and information sharing at the cost of security and privacy. These protectors will block RFID signals and protect valuable information stored on RFID chips from unauthorized scans or unwanted readers. Have your logo be imprinted on these Promotional RFID Card Sleeve.
Should you have any concerns about your item, there is the customer service representative that is ready to help and guide you through the process. What are you waiting for? order these protectors and enjoy great savings.
Eorange.sg provides the most affordable corporate gifts in Singapore. Order your personalized Promotional RFID Card Sleeve from eorange.sg today and be guaranteed that we will offer only the lowest prices!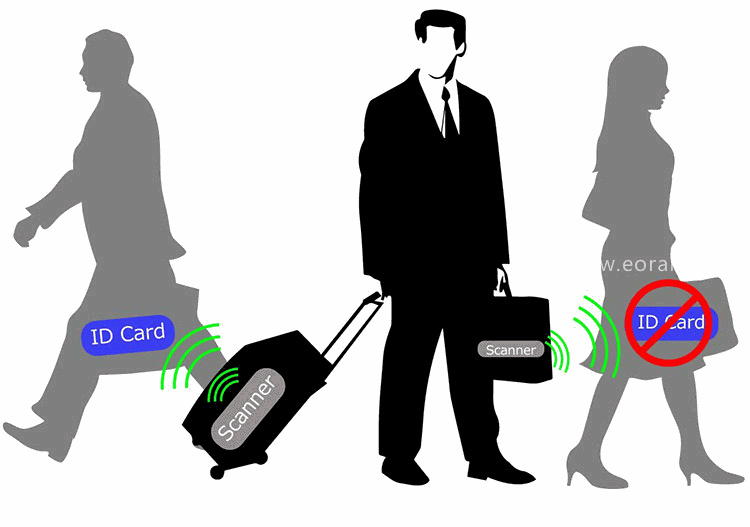 The Best RFID Blocking Sleeves for Credit Cards and company access card


What is RFID?
It's easy to be confused about RFID given all of the new credit card technologies that have come out in recent years. RFID, or radio frequency identification, eliminates the need to swipe your card. You just wave your card at the reader and go. The RFID chip in your credit card is what makes that possible.
Do I actually have RFID?
You'll know if you have one by looking at your card. If you see "PayPass" (MasterCard), "PayWave" (Visa), "ExpressPay" (American Express) or "Zip" (Discover), then you have an RFID-enabled credit card.
A little bit of money can buy a lot of peace of mind.
Credit cards that contain small RFID chips can be scanned by thieves to steal your data. Help protect your plastic with our RFID credit card sleeves. It's a cheap way to ward off credit card data theft. Of course, to be 100 percent staff from thieves scanning RFID data or stealing your cards outright, leave them locked up at home. But when you must bring your cards with you, RFID card sleeves add extra security.