10 Steps to Planning The Perfect Walkathon/Marathon
Planning on hosting a walkathon to raise money for your church, school, foundation or other organization?
There are many things to consider when taking on a fundraiser, but the result of all your planning and hard work will be well worth it. A walkathon can be very profitable and get people excited about the event and your cause!
Read on and consider these ways to make your walkathon go more smoothly, be more exciting for volunteers and participants, and maximize your ability to raise funds!
#1 - Gather Your Volunteers
You won't be able to plan and execute a walkathon without a group of people willing to give their time and talents to make it happen.
Of course, you should try and recruit volunteers from the organization you're walking for, or who already work for the cause you're trying to support. But don't be afraid to ask outside of that circle - friends, family, and anyone who might be willing to volunteer to help.
The important thing is that you have enough people to cover all your needs. Once you do, plug them into an area where they're comfortable and that is suited to their abilities. For example, don't put an extremely introverted person at a welcome table!
#2 - Pick Your Location
The location of your walkathon is more important than you may think. Not every location will be able to accommodate your event.
You will need to consider things like parking, restrooms, and electricity. And of course, whether the ground is suitable and safe for walking.
There will also need to be enough space for the participants to gather before the event and a visible spot for tables, tents, and/or booths for check-in and goodie bags collection.
Lastly, you'll need to make sure you have the help of local authorities if your walk goes through traffic.
#3 - Find Your Sponsors
Gathering a group of sponsors for your walkathon will give you some capital up front to help pay for the expenses you'll have along the way.
Think strategically about who and what types of businesses might be interested in backing your cause. Come up with a cost of sponsorship and when you invite businesses to sponsor you, make sure you're clear about where their information will be publicized.
You can create different levels for sponsors to get involved, (ex: bronze, silver, gold, platinum) and distribute the level of promotion they receive accordingly.
Think about how many people will see their business name on a t-shirt, goodie bag or website! And if a business doesn't want to be a sponsor, they could still help by donating prizes to be given to top finishers. Either way, getting sponsors is key!
#4 - Plan Your Promotion and Marketing
Your walkathon will only succeed if you have people who are willing to walk. Thankfully, it's very easy and practically free to get the word out.
In order to promote your walkathon, you'll need a name and slogan that sends a clear message out about your cause. You will need a logo/graphic to use in all promotional materials and on registration forms, name tags, etc. Maybe someone in your volunteer circle is able to design it. Then there will be no fee .
Make good use of technology. There are a number of online walkathon management tools to help with everything from launching a web page to collecting donations. Create a page for your walkathon, and get all who are ready to share it with their friends online and through word of mouth.
You can also hang flyers and notify local newspapers and radio stations and ask them to help you get the word out about your cause.
#5 - Print Your Materials
There are a number of things throughout the planning and execution of your walkathon that will involve printed materials. There are registration forms, letters to sponsors, flyers for publicity, instruction sheets, and lap cards.
Assign some of your volunteers to this area. Make sure your forms, letters, and flyers are clear, uncluttered, and easy to read.
Don't be afraid to find a well-done example online and pattern yours after it. Use your slogan and logo and make sure each document is well done. Putting your best foot forward is important not only on the day of the walkathon! These printed materials will give the first impression. You want potential walkers and sponsors to see that your walkathon is organized and professional.
#6 - Print T-Shirts/Goodie Bags
Of course a walkathon is not complete without a t-shirt and a goodie bag that each walker wears to promote your cause even further.
Sponsor names/logos can be listed on the back of your t-shirts and goodie bags, with the size of their business logo possibly corresponding to their level of sponsorship.
If you think about it, the life of a t-shirt is pretty amazing. It can carry the name of your walkathon and organization all over the country and even world! If you invest in a well-made t-shirt with a top-notch design, that is an investment in the future of your fundraising, not just on the walkathon day. (And this is another selling point for your sponsors!)
Get your t-shirts and 
goodie bags
 printed early, give them to people on your planning committee, and have them wear them in the weeks leading up to your event. They can recruit walkers, volunteers, and possibly more sponsors!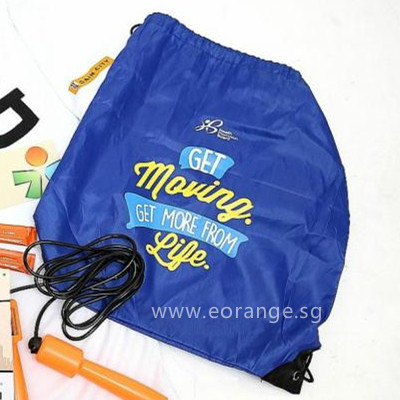 #7 - Help Your Participant Raise Funds
The unique thing about a walkathon is that your participants are gathering the funds for you leading up to the day. So the more you communicate with your walkers and teach them how to fundraise effectively, the more money you'll raise!
If you are using an online walkathon planning tool, make sure they know how to create their own personal fundraising page and teach them how to share it and promote it. Keep reminding and encouraging them to continue to fundraise as you lead up to your walkathon.
A little friendly competition can be a very effective way to get your participants motivated to raise more money. You can give prizes to the person who raises the most money and also a good number of runner-up prizes. Creating teams and giving prizes not only to the highest raising individual but also the team is another option.
#8 - The Day of the Walkathon: FUN!
It is important that you make the day of your walkathon a fun, inspiring atmosphere. You can do this in a number of ways. First of all, coach your volunteers to be happy and positive to everyone they encounter.
What changes any mood? Music! Music can be a wonderful addition to a walkathon. It can energize the walkers and set a fun tone for your day. Consider live music, but only in addition to a P.A. system where you have more flexibility to start and stop your music and also play all styles. You can also use the P.A. to make announcements that everyone will be able to hear.
Other extra activities could be offered for people to participate in. For example: Temporary tattoo, bouncy houses, a raffle, and of course, concessions, provided by you, or you could invite local food trucks. Your walkathon should be fun, exciting, and a good time for all involved!
#9 - The Day of the Walkathon: Logistics
On the day of your event, there are a few important things you don't want to overlook. First of all, you will need to make sure your participants feel welcomed and are greeted when they arrive.
Ample parking, parking attendants, and large, easy to read directional signs will be everyone's first impression of your walkathon. Make sure registration, waiting areas, etc. are clearly marked.
Have volunteers at registration to make sure participants understand the route and directions. In addition, set up volunteers all through the course to make sure walkers have helped if they need it.
Hydration is definitely a logistic to prioritize. Provide everyone with a water bottle and/or set up stations along your course where walkers can get water. These "hospitality stations" could also offer milestone incentives such as bracelets or necklaces that walkers collect along the way.
Visit your location in advance and think strategically about what you can do to make everything go more smoothly. This will free everyone up to have a good time on the big day!
#10 - Follow Up
A walkathon has many facets that require the help and talents of many individuals. When your event is over, make sure you follow up in two ways. One, purposefully thank each and every one of your volunteers, sponsors, and participants. Two, have a debrief with your planning team.
Thanking those involved will make them feel appreciated (which they are!) and enthusiastic about their participation in your walkathon. This will cause them to speak positively when they are telling others about their experience.
Taking the time to thank your volunteers and sponsors will hopefully be a step in the right direction for them coming back and participating the next year! (Example: You can begin on the day of the event by giving your hard-working volunteers a gift for contributing their time and efforts to your fundraiser. Consider tote bags with your logo, visors, or Gadgets.)
Meeting with your team soon after the event (within a week or so) to talk about it can be invaluable if you plan to execute another walkathon. You think you will remember what worked and what didn't, but it will be hard after months pass. Talk about what went smoothly and which things could be tweaked. Make sure you take notes!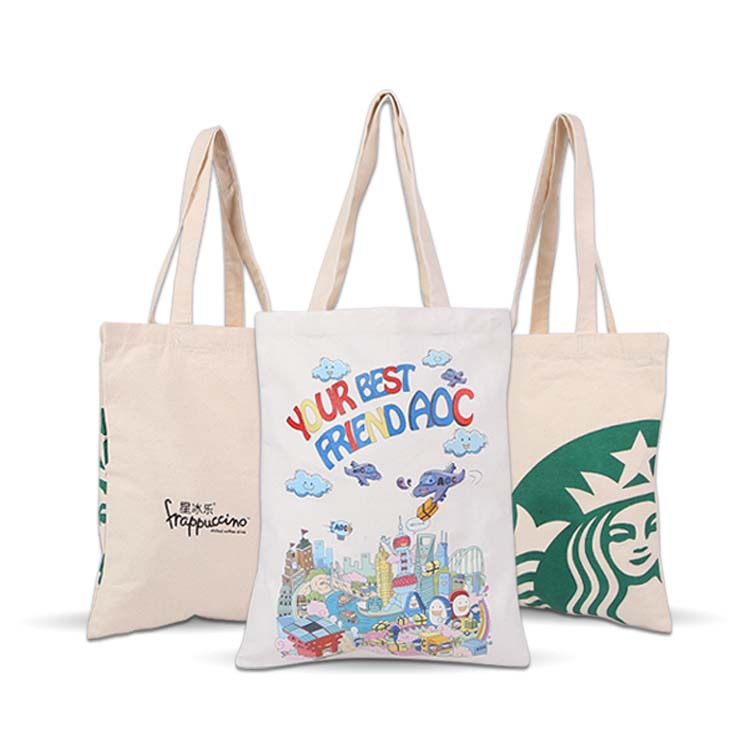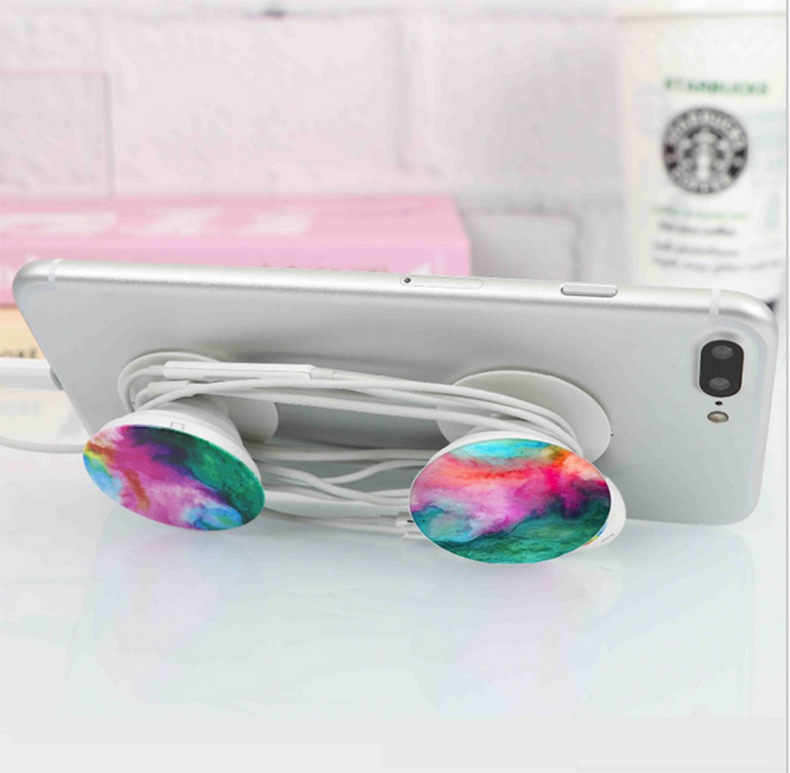 This Walkathon is a GO!
Hopefully, you have learned that with the right amount of people and planning, a walkathon, one step at a time, can go smoothly and be a very successful fundraiser for your organization.
A walkathon is something anyone can get excited about, and offers an opportunity for all ages to contribute to the planning and event. What are you waiting for? On your mark, get set, GO!